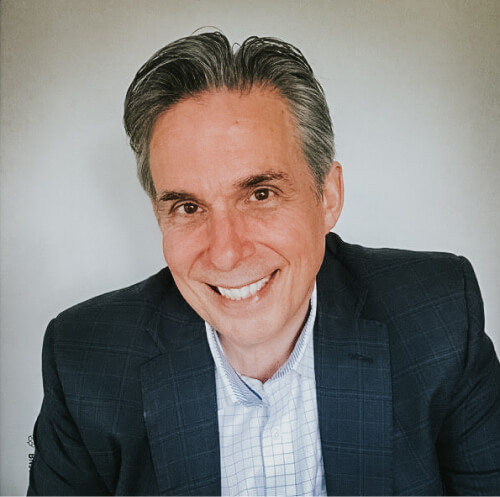 Why coaching?
What is leadership coaching?

Coaching is a collaborative quest of self-discovery grounded in the belief that each of us is creative, resourceful and whole. It is about establishing a relationship and having intentional conversations that help leaders see the best parts of themselves and the world around them so they can shift onto the most promising pathway going forward.

Why have a coach?

Organizations of all types and sizes are a collective of dynamic human endeavors that require and deserve a leader's best. Coaching helps leaders, at all points on their career arc, in aligning their behaviors with achieving the results that are most important to the long-term success of the leader and the organization. Coaching helps clients evolve.

How may I help you?

Board and Owner Relations, Career Transitions, Embracing Feedback, Work/Life Balance, Procrastination & Time Management, Managing Up, Professional Burnout, Team Dynamics, Break the Micromanagement Habit, Mentoring Talent, Adapting to an Ever-changing World and more.
My philosophy
Klee Leadership Coaching exists to help leaders who want to stretch and explore personal and professional growth in a collaborative, safe and creative space—one courageous conversation at a time.
Self-Awareness

Relationships are the lifeblood of an organization. The key relationship, the one which will ultimately determine the success of an organization, is a leader's own awareness of 'self'. KLC supports a leader on the journey to 'know thyself'.

Servant Leadership

The best leaders see their role as a calling—a noble calling to create a better future for their teams, their colleagues, their members/customers, their communities and their families. Lead with your heart.

Vulnerability and Trust

Vulnerability, authenticity and trust lie at the root of human connection. It takes courage to be yourself. Be daring. Be you. Lead.

Listening

Do you remember the last time you had a conversation where you felt that the other person was really listening to you? Active listening lets others know that you care about them, as well as what they're trying to say. Coaching sparks listening.

Learning

Top leaders harness self-awareness, consistency and time to produce maximum results. The key is to make daily micro-progress towards your goals, rather than expecting major breakthroughs to materialize overnight. KLC is a dedicated partner on your learning journey.
Testimonials
4 decades of leadership experience

I graduated from Penn State with a degree in Hospitality Management in 1980 and worked as a leader in the club management field thereafter until retiring in early 2019. During the last 19 years of my club career, I was privileged to serve as the Chief Operating Officer of Rolling Rock Club in Ligonier, PA. I was honored and fortunate to work with, and learn from, a talented and generous group of team members, club officials and mentors throughout my years. Klee Leadership Coaching is 39 years of executive experience intent on giving back, in tangible and meaningful ways, to an industry that has defined my career.

Encore career in coaching

During the last few years leading up to retirement, I crafted an encore career roadmap to continue my leadership and learning adventure. In July of 2019, I attended Georgetown University in pursuit of a certificate in Executive Leadership Coaching. Georgetown's Executive Leadership programs are some of the most highly regarded in the world. I completed those studies and earned a certificate in Executive Leadership Coaching in March of 2020. In December 2021, I earned the International Coaching Federation's (ICF) Associate Certified Coach (ACC) credential.

Confidentiality

Confidentiality is essential to building the trust required for an effective working relationship between client and coach. In addition, as a member of the International Coaching Federation (ICF) I am bound to adhere to a code of ethics in all my interactions. The ICF Code of Ethics describes the core values of the ICF, and ethical principles and ethical standards of behavior for all ICF Professionals.
How it works
My approach is client-centric, professional and results driven. The process is flexible and designed to suit your needs with a number of session format options available including in-person, phone and virtual. Session schedules are set in advance by the client but are adaptable to the unforeseen that may arise from time to time.
We'll start with a commitment-free introductory conversation.

Here we'll have the opportunity to get to know one another, pose questions and explore whether Klee Leadership Coaching is right for you.

We'll get to work on your roadmap!

We'll discuss your overall coaching goals and work together to craft a roadmap and schedule to ensure that you are well-positioned to reach your desired destination at the conclusion of our coaching journey. I will then send along a simple letter of understanding summarizing the mechanics of our agreement.

We'll part ways.

At the conclusion of our engagement, you will have achieved your leadership development goals and be fully equipped to continue developing your leadership toolkit on your own in the future.